Hello reader!
Calla Cress is back in The Decrypter: The Storm's Eye.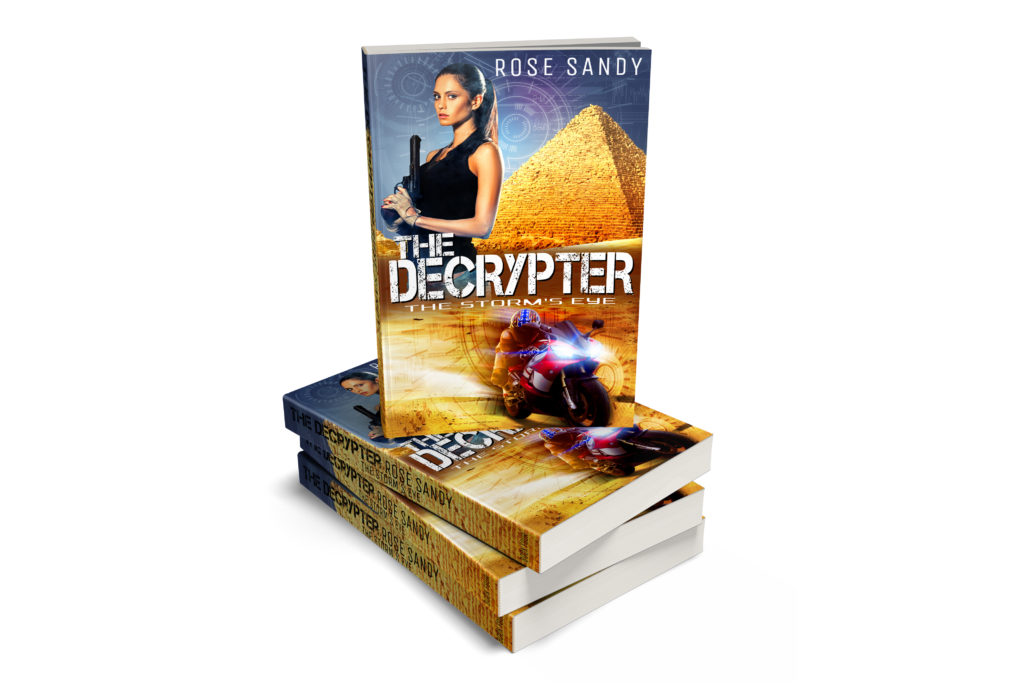 The most exciting thriller that I've ever written is available now wherever you get your books. The book is launching at a promotional price of £0.99/$0.99 for a limited time only and I'm telling you first!  The price will go up soon.
Calla returns in a fast-paced, action-packed technothriller, to face an unseen enemy. A group of international scientists is sent to an abandoned island to investigate a mysterious technology, only to face a terrifying discovery that defies imagination.  Taut with suspense and with an unnerving premise, this fast-paced, technothriller spins from Hawaii's oceanic reefs to the allure of St. Petersburg, from the tropical charm of Miami to Amsterdam's festive canals.  Watch the book trailer below.
I hope you enjoy it!
Here are the quick links so you can download your copy and jump straight into the adventure:
Ebook
Amazon US➜ click here
Amazon UK➜ click here
Apple US ➜ click here
Apple UK ➜ click here
Kobo ➜ click here
Nook ➜ click here
Other  Retailers ➜ click here