Blood Diamond in My Mother's House
(A Shadow Files Thriller)
Grab Your Copy Today!
Amazon US➜ click here  Amazon UK➜ click here Apple US ➜ click here
Apple UK ➜ click here Kobo ➜ click here Nook ➜ click here Other Retailers ➜ click here     Other Amazon Sites ➜ click here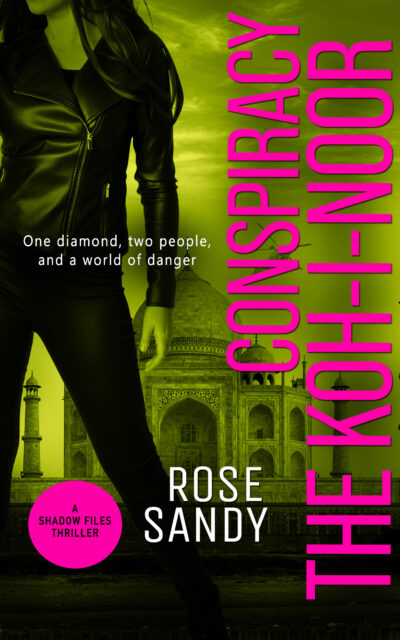 She hates diamonds. Then why's she hunting the world's most valuable one?
Aria Raith, The Maldives. Oceanographer Aria Raith is the underworld's best treasure hunter, a woman who finds rare gems in the oceans' museum of pirate hordes. It's one way to forget a sister who went missing thirteen years ago. Contracted to find the most extraordinary treasure in history, she's finally found the gems she's been looking for, and it's time to cash in.
Jave Lincoln, Washington DC. He's the government's best-kept secret and biggest problem. Harbouring a past that haunts him, he leaves home to serve his country. In India, no one will ask any questions.
When a call from Aria's father, British High Commissioner to India, requires Aria's expertise to recover the much-contested Koh-i-Noor diamond that disappears during a special exhibition in Paris, Aria quickly learns that the diamond hides secrets more profound than her own and is a stone the wrong kind of people will kill for.
Finding an unsuspecting ally in Jave, Aria must race against the clock to unravel clues a century-old diary hide. Clues and perhaps answers pointing to what happened to her sister.
A breathless sprint across continents, The Koh-i-Noor Conspiracy is a gripping tale of intrigue and romps around the world at a thrilling pace.