The Decrypter and the Pythagoras Clause (A Calla Cress Technothriller)
*** The fifth book in the explosive bestselling technothriller series ***
"A female James Bond with a Matrix twist." Amazon Reviewer
Coming Soon.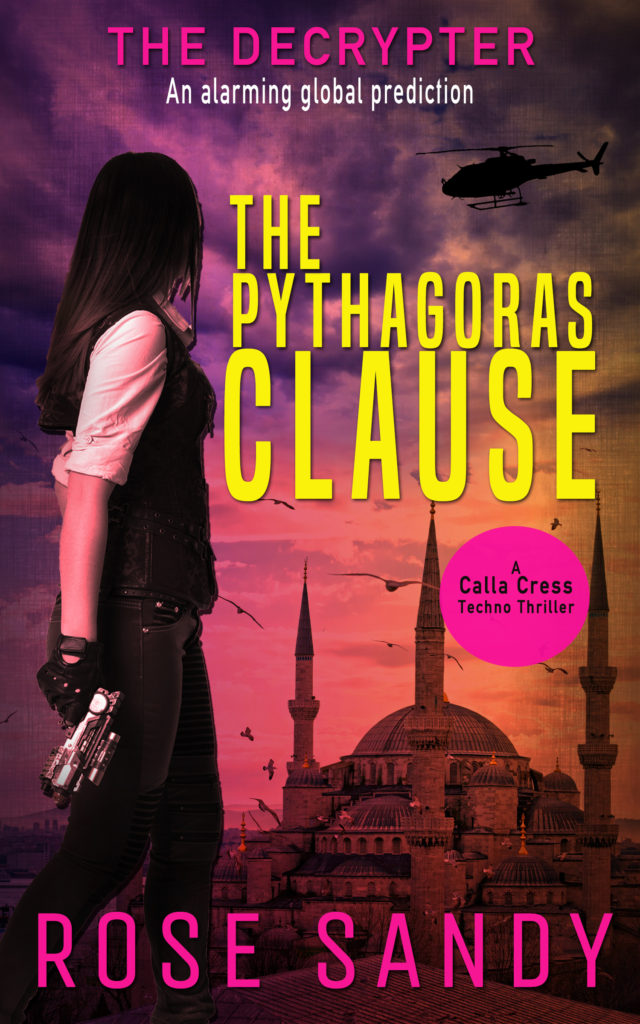 An astronomer from an ancient world. An app that is driving the world into a coma.
Museum curator, turned cyber agent, Calla Cress, didn't want to know the future. Heck, the future can wait, but not when it's wiped clean her present. She wants one thing… anonymity, but not when her future is at stake.
In cyberspace, something strange is brewing. A series of horoscope predictions run by a dangerous app start to come true. More people begin downloading the app. When the app makes an alarming prediction about Calla's future, she is at a standstill. Calla is forced to confront a dark part of her she thought she'd dealt with, and a malicious enemy uses her past to control the most unimaginable powerful technology in the world.
Calla must disarm the app before it makes an alarming global prediction. But what if the app was created centuries ago by a student of Pythagoras and only they can deactivate the app.
In this fast-paced cyber-thriller, packed with hairbreadth escapes and international espionage, from the shores of Turkey to the allure of Havana comes a danger with an alarming government coverup.
The Decrypter: The Pythagoras Clause is Book 5 in the Calla Cress Technothriller series, but can be read as a stand-alone story.