Project Horizon
The Nash Shields Thrillers: Book 2
Coming soon.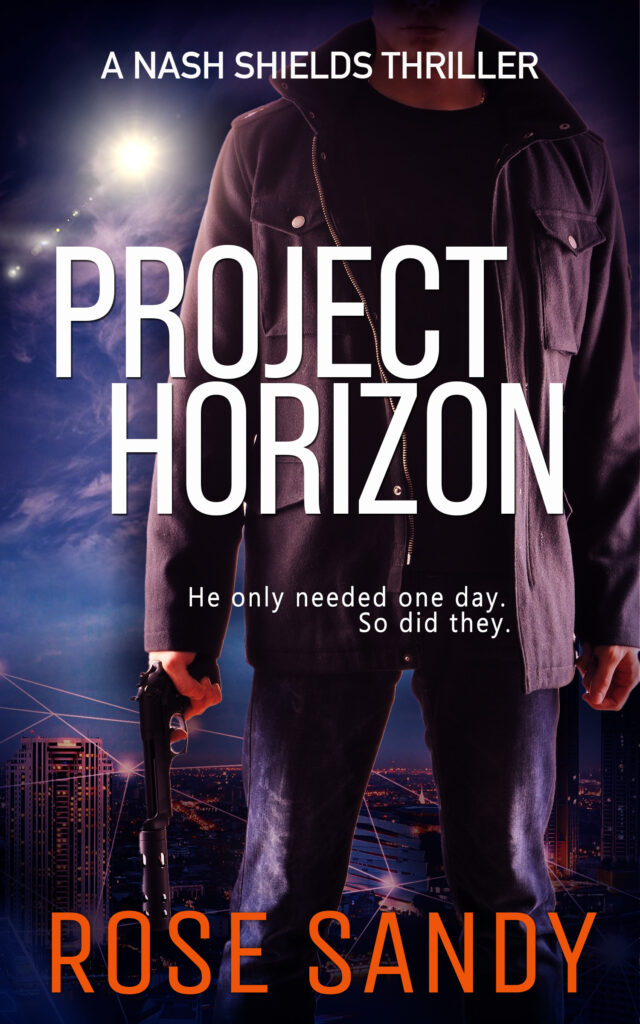 He only needed one day. So did they.
When a KJ20-Ops agent finds an abandoned file in a section of the NSA that's been closed for twenty years, he discovers information in the vaults with blueprints for future spacecraft travel. Technology worth billions and glitches that could destroy the earth.
He must retrieve the technology with the help of someone he thought he lost long ago.
Nash Shields is a tough agent recruited by the NSA's secret KJ20-Ops group, a team trained to handle the most difficult and secretive missions. But when Nash stumbles upon an abandoned file in a long-closed section of the NSA, he uncovers information that could change everything he thought he knew about his job.
The file contains blueprints for future parallel universe infiltration, technology worth billions and with the potential to cause catastrophic glitches. Nash must retrieve this technology before it falls into the wrong hands, even if it means teaming up with someone from his past.
As he navigates this dangerous and high-stakes mission, Nash will have to draw on all of his training and resourcefulness to survive in the tough and secretive world of KJ20-Ops. But with the fate of the world at stake, Nash is determined to do whatever it takes to stop the problem before it's too late.
Get ready for a thrilling ride with Nash Shields as he fights to save the world in this action-packed story of survival and intrigue.