The Decrypter and the Mind Hacker (A Calla Cress Technothriller)
*** The second book in the best-selling technothriller series, now optioned for film and TV. ***
"A female James Bond with a Matrix twist." Amazon Reviewer
Grab your Copy Today!
Savings from the Publisher ➜ click here 
Amazon US➜ click here  Amazon UK➜ click here Apple US ➜ click here
Apple UK ➜ click here Kobo ➜ click here Nook ➜ click here
Other Retailers ➜ click here    Other Amazon Sites ➜ click here
Google Books ➜ click here
AUDIO:  Buy an auto-narrated copy of this book here.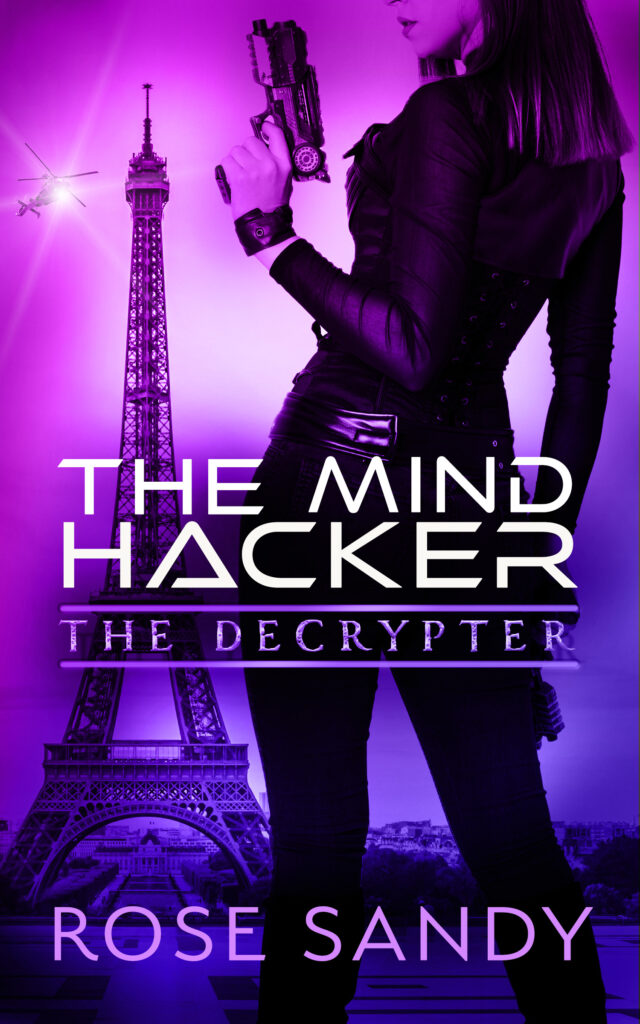 A cybercrime will rewrite history… Only she can stop it.
Calla Cress took down the world's most dangerous man. She made one mistake. She let him live.
Once the secret service's most brilliant code breaker, a billionaire behind bars is luring the world's smartest minds into his prison cell. They leave in a coma and seconds later a lethal hack snakes through one government system after another.
Meanwhile, Calla Cress, museum curator turned undercover cyber-security agent, faces the biggest dilemma of her life. She's harboring a dangerous secret buried in the deepest vaults of technology history.
In a few hours, she'll have to make a decision that will change her life forever. After an explosion rocks her hideout in Colorado, Calla wakes up halfway across the world at the whim of a powerful, unidentified organization demanding she produces the whereabouts of a missing MI6 agent who can disarm the billionaire's hacks. Powerful people are prepared to kill to obtain the cryptic secret the agent kept.
There're a few obstacles: Calla has never met the agent who has been missing for 30 years. Can Calla find the only person who ever challenged the enigmatic billionaire?
With only a handful of clues left in a mysterious sixteenth-century anagram encrypted with a sequence of codes, Calla, NSA security advisor, Nash Shields, and tech entrepreneur Jack Kleve are thrust into a dangerous race across the globe. With each haunting revelation, they soon realize the key to disarming the hacks comes at an astonishing price.
The Decrypter and the Mind Hacker is a fast-paced, suspense thriller, charging through government secrets, world history, and computer fraud that will have you wondering whether technology has progressed beyond human intelligence, changing civilization, and perhaps human nature.
Meet Calla Cress in the Mind Hacker
Reader Praise for 'The Decrypter and the Mind Hacker'
"A female James Bond with a Matrix twist." Amazon reader.
"Takes you on a ride and refuses to let you off until you reach the very end.""
A brilliant read! I recommend this to anyone who enjoys mystery, suspense, thrillers or action novels. The detail is astounding! The historic references, location descriptions, references to technology, cryptography….this author really knows her stuff."
"An action-packed adventure, techno-thriller across several continents like a Jason Bourne or James Bond movie, but with an actual storyline!"
"Brilliantly written. I loved the very descriptive side, which was a good way of visualizing and getting to terms with each new place, as the action takes place in several different countries."