Breaking the Code
( A Shadow Files Thriller: Book 1)
A deeply human thriller," Chris Silber, Emmy Award winner.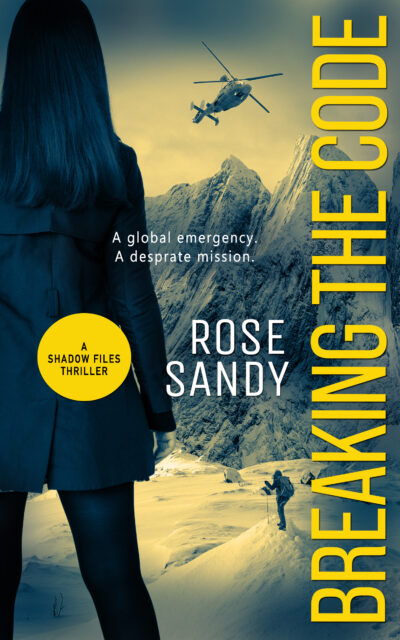 Jewel Carlone, an Olympian, is the answer to a problem science created. After a frightening accident forces Jewel to change careers, she becomes a sought-after photographer. When a routine call for a once in a lifetime gig takes her to Austria, what's the worst that can happen?
Leal Trelles, is a gifted, yet mysterious disease detective, with a past no doctor is allowed to have. When a powerful government agency discover Leal is the only one who can make sense of the epidemic problem, Leal becomes the target of their threats.
Leal can't resist the chance to see if they're right about Jewel's code.  When an attempt at extracting the DNA sample goes horribly wrong, Jewel is at the mercy of Leal's research and a dangerous mission.  Unprepared for the effect Jewel has on him, Leal faces the most testing dilemma of his life. Can he sacrifice Jewel's life against a ticking clock for the sake of many?
Smart and sophisticated, with a globe-trotting plot that will expose you to the brink of a world where out of control tech has changed the boundaries, The Code Beneath Her Skin is the first in The Shadow Files thriller novels. Strap in for an adrenaline-filled, page-turning adventure.