The Decrypter and the Atlantis of the Sands
*** The seventh book in the explosive bestselling technothriller series and now optioned for film and TV ***
"A female James Bond with a Matrix twist." Amazon Reviewer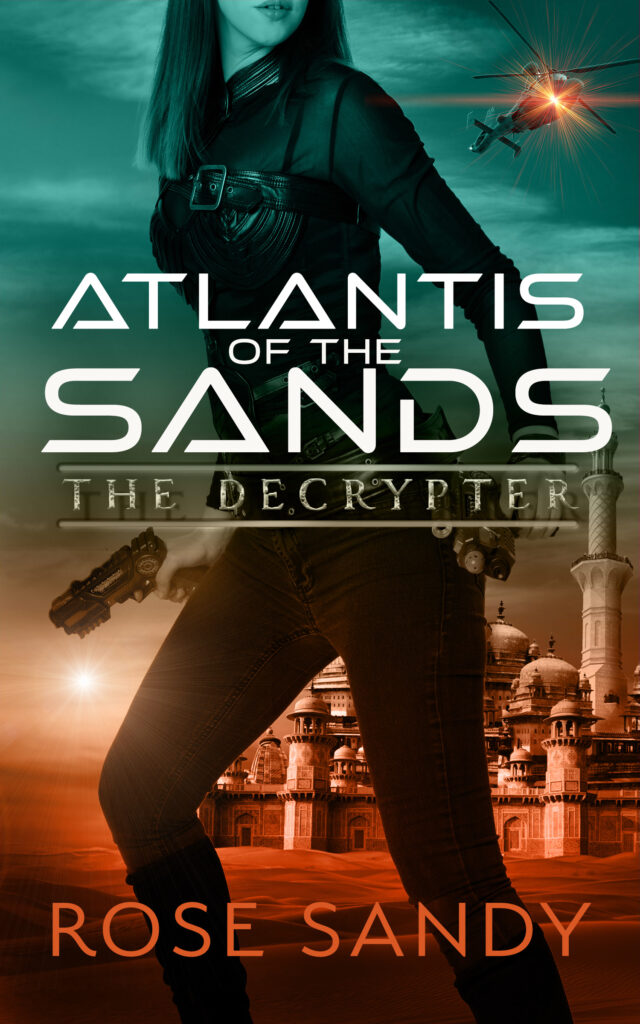 A legend says the lost city of the Atlantis of the Sands has all that humankind needs, and it's also said that it has a secret power that can be used for mankind's benefit or destruction.
When Calla Cress is sent to confiscate artifacts believed to come from a mysterious ancient city, she not only discovers that a British spy who has a special code to find the city, someone she knows from her past, has disappeared. When Calla starts investigating the significance of the missing artifacts and the spy's whereabouts, she becomes a target for those who want to keep their secrets hidden.
But how can one woman stand against an ancient evil?