Grab your free books!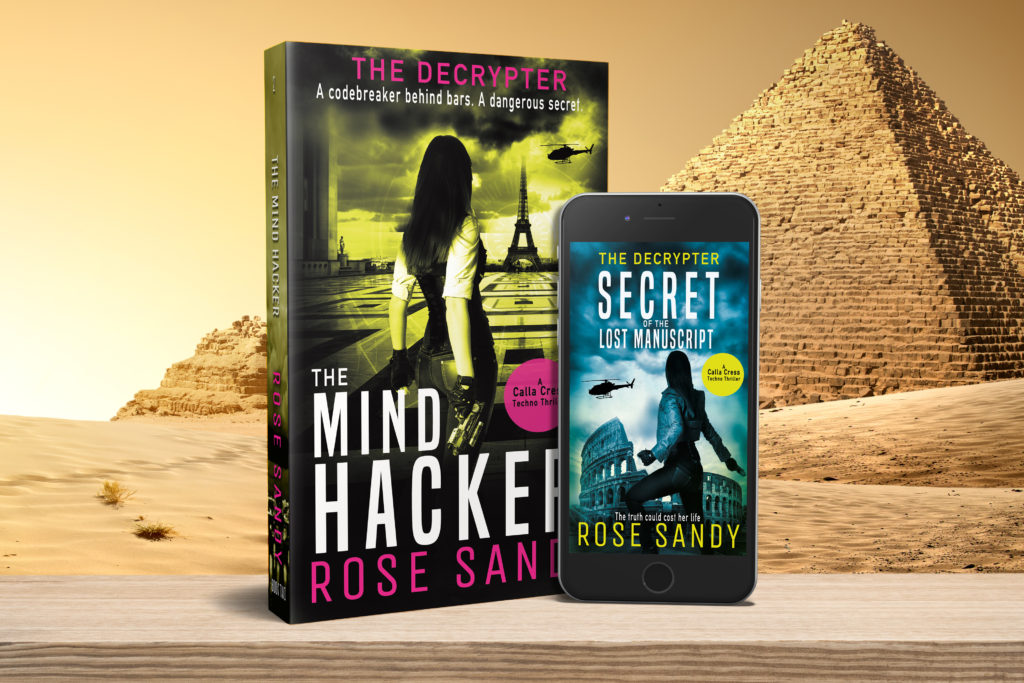 "A female James Bond with a Matrix twist." Amazon Reviewer
Now optioned for film and TV!
Museum curator, turned-cyber-defense agent Calla Cress is the one an elite British cyber-security intelligence unit calls on to deal with the worst enemy threats. She can decipher any code ancient or tech and access key intelligence.
Using her knack for history and technology, she bands with two faithful friends and is thrown into a dangerous journey of cyber espionage investigating the criminal, the unexplained, the scientific and the downright unthinkable.
Calla wants the only thing the life of an agent won't give her, and it may just be the reason she is good at what she does. Could walking away be that simple? Not when you are the Decrypter…
Join thousands who have devoured the dramatic action-adventure thriller.
What readers are saying:
***** "Takes you on a ride and refuses to let you off until you reach the very end."
***** "Takes you on a ride and refuses to let you off until you reach the very end."
***** "A brilliant read! I recommend this to anyone who enjoys mystery, suspense, thrillers or action novels. The detail is astounding! The historical references, location descriptions, references to technology, cryptography….this author really knows her stuff."
***** "An action-packed adventure, techno-thriller across several continents like a Jason Bourne or James Bond movie, but with an actual storyline!"
***** "Brilliantly written. I loved the very descriptive side, which was a good way of visualizing and getting to terms with each new place, as the action takes place in several different countries."
***** "The description is so rich, so immensely detailed that it just draws you in completely to its world."